4 tags
3 tags
3 tags
2 tags
1 tag
1 tag
1 tag
1 tag
3 tags
3 tags
2 tags
Hold This Thread
After spending much of the fall letterpress printing and embroidering, I'm back to my first crafty love, knitting. My needles are pretty much spoken for at the moment (socks for my husband, a hat for me, and a long-promised cowl and mitt set for my mom), but that hasn't stopped me from daydreaming about knitting my first adult-sized sweater later this spring. I've heard Jane...
2 tags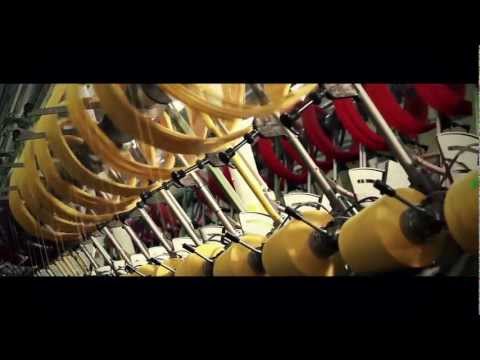 2 tags
Trend Pieces: Tipped Knits
Lately I've been taking notice of knitted pieces with tipped edges—such a fresh look. (It also reminds me of edge painting, one of my favorite printing processes.) You could apply it to any pattern, easy, but it looks particularly gorgeous on classic or traditional pieces knit in a neutral yarn. The next time I cast on for a project you can bet I'll be searching my stash for scraps of colored...
2 tags
"The world is so big, so complicated, so replete with marvels and surprises that..."
– This essay by Michael Chabon about the worlds composed by Wes Anderson, Vladimir Nabokov, and Joseph Cornell is one of the best things I read today.
January.
Not much making going on here these days; at least, not the making of objects. Instead, there has been much cooking and organizing and new-year-ing. Although I don't have any of my own projects to share in this space right now, I thought I'd share a list of things I've been enjoying this month: Media. I Am Love (2009): This film is gorgeous and a little bit melodramatic (just the way I...
3 tags
"For me, there are two reasons [to continue to make things by hand]. The first is..."
– This interview with Brett Bara and tour of her beautiful, thoughtfully organized workspace is the best thing I read today.
1 tag
"It is seeing which establishes our place in the surrounding world; we explain..."
– I'm currently reading Ways of Seeing by John Berger (1972), a collection of essays on art.
2 tags
4 tags
3 tags
1 tag
2 tags
"If I don't do a set in two weeks, I feel it," he said. "I read an article a few..."
– Jerry Seinfeld, in "Jerry Seinfeld Intends to Die Standing Up," by Jonah Weiner (New York Times Magazine).
3 tags
3 tags
2 tags
"Writing one's feelings is simple, but can also be a difficult thing, for..."
– Ai Weiwei, posted on May 22, 2006
3 tags
"Nothing stays new, so forget perfection."
– Sugru's Fixer's Manifesto is the best thing I read today. (I also like "If you have an idea, start small and make it good. If it's right, it'll grow from there.")
"Ultimately there comes a time when a decision must be made. Ultimately two..."
– Madeleine L'Engle, The Irrational Season
4 tags
"A library is many things. It's a place to go, to get in out of the rain...."
– The incomparable E.B. White, on the benefits of the public library.
3 tags
4 tags
3 tags
3 tags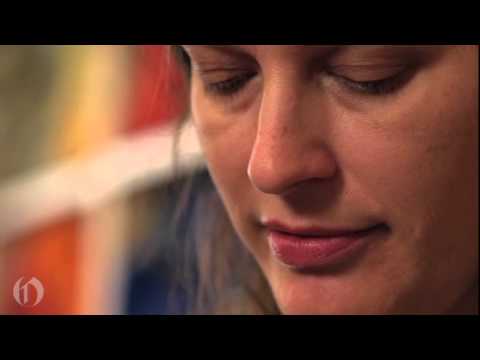 2 tags
Color Story
Color is an element of art and design that I struggle with. Like anybody else, I have my favorite colors, and I turn to them often. But I don't think critically about why I use certain colors, or deploying them deliberately. I've been letting myself off the hook until now because I'm still learning basic technical skills—but I was confronted by my limited knowledge of color theory on Friday,...
2 tags
2 tags
1 tag
"What sort of diary should I like mine to be? Something loose-knit and yet not..."
– This passage from Virginia Woolf's diary is the best thing I read today.
2 tags
"The relationship to handcraft is a beautiful one. You are related bodily to a..."
– Anaïs Nin on Self-Publishing, the Magic of Letterpress, and the Joy of Handcraft by Maria Popova (brainpickings.org)
1 tag
"Happiness is neither virtue nor pleasure nor this thing nor that, but simply..."
– This William Butler Yeats quotation is the best thing I read today. (via swissmiss)
3 tags
3 tags